Stm32 Nucleo-64 using the Arduino Simple

FOC

Shield
The SimpleFOCShield, being Arduino UNO shield, is compatible with any type of board with the same headers and one of them are STM32 Nucleo-64 boards.
Here is the Arduino SimpleFOCShield connection scheme: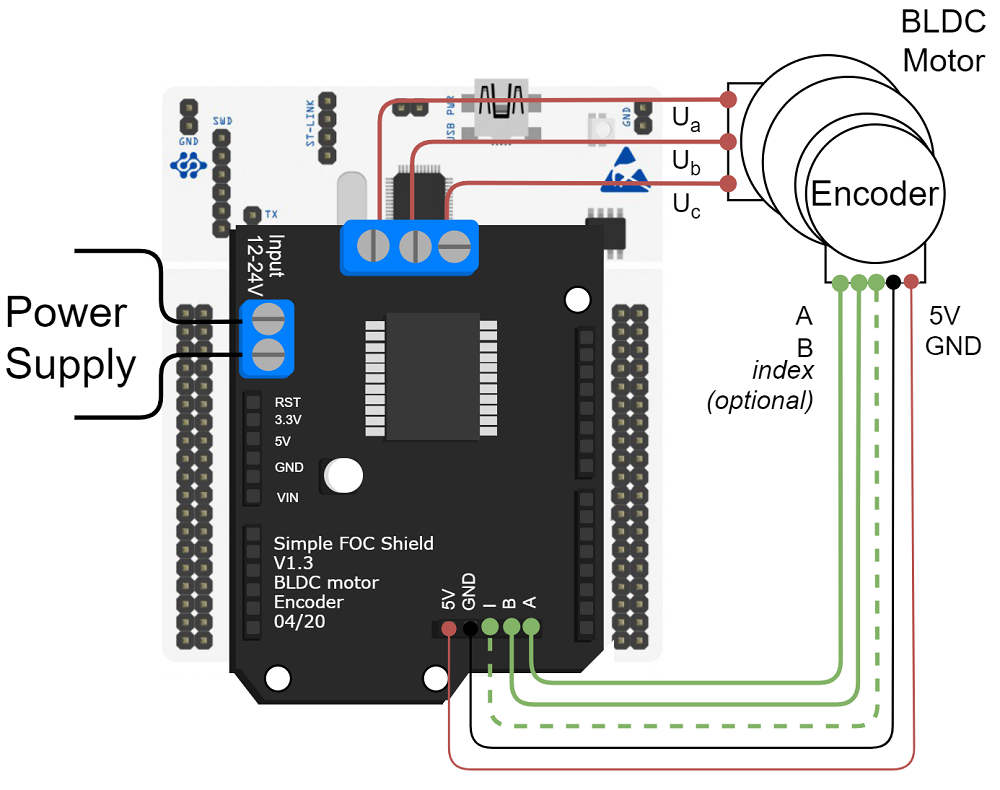 Connector types
Terminal connectors

motor phase lines a,b and c
power supply cables (12V to 24V)

Encoder connector

Integrated configurable pull-ups
More information on this link: Arduino Simple FOC Shield.
Encoder
Channels A and B are connected to the encoder connector P_ENC, terminals A and B.
If your encoder has index signal you can connect it to the encoder connector as well, terminal I.
NOTE

Any digital pin can be external interrupt pin on STM32 boards.
Motor
Motor phases a, b and c are connected directly the motor terminal connector TB_M1
Example connection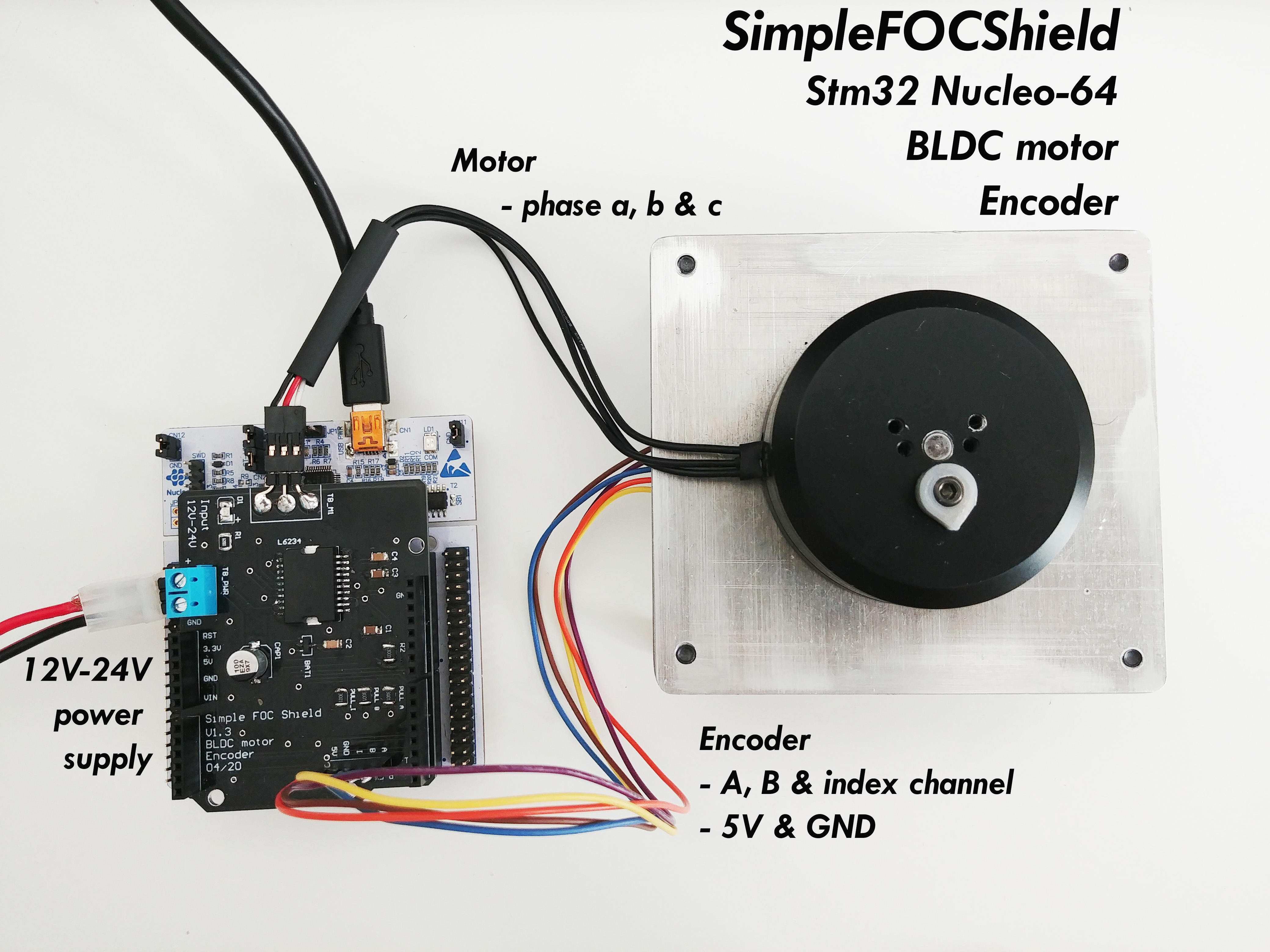 ---